Overview
Use Virtual Presenter to deliver engaging and memorable presentations. Simply overlay the presenter (that's yourself!) on the desktop.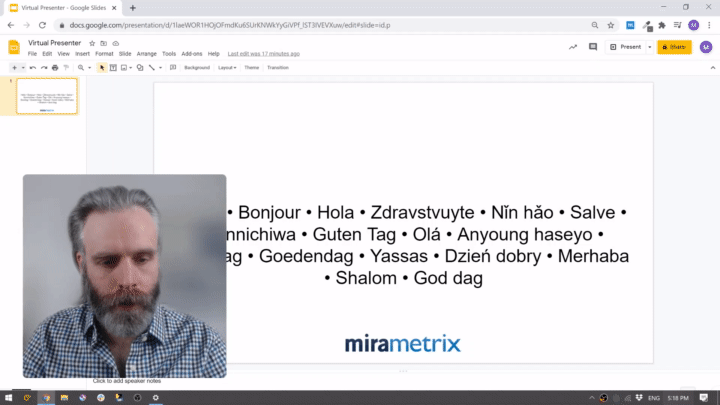 Works with the material you already have, whether it's a Power Point deck, a Google doc, or any creative design document. You do not have to import or convert your material.
Compatible with all collaboration tools that provide a screen share function: MS Teams, Google Meet, Zoom, Webex and many others.
No green screen required. Just click and present.
Not centered? No worries, Virtual Presenter adjusts framing automatically.
Settings
Adjustments